Youth Maccabiah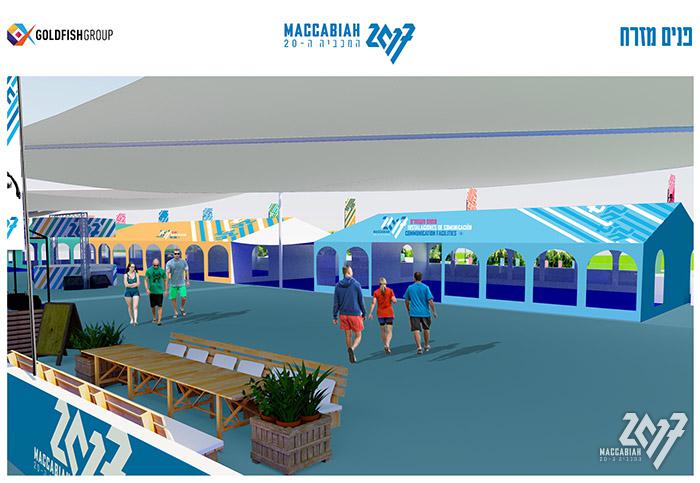 The program for the Youth Maccabiah has been designed specifically for young participants. We have taken into account a wide variety of considerations, in order to provide competitors with ideal conditions for their sport related activities, as well as create for them an unforgettable Israeli experience.
The HUB
The Maccabiah's unique youth village will be used as a focal point for youth participants. The village, located on the beach in Haifa, will be where members will come from to have breakfast, and the place from which they will depart for the different activities – be it sport events, trips, recreational activities and other experiences.
What is in the HUB Compound
Beach
Air-conditioned resting areas, shaded areas and cool drinking water
Information centers
Luggage storage
Toilets and showers
A clinic active throughout the compound's operation
Rescue services
Special attractions and activities
ACCOMMODATIONS
Participants of the Youth Maccabiah will be accommodated in one of the following hotels:
Olga on the Beach Resort
Eden Inn Hotel
Nir Etzion Hotel
Dan Panorama Haifa
Garden Hotel Haifa
Kfar Maccabiah Ana Haifa
Leonardo Haifa Hotel
Youth participants and their accompanying team will be accommodated according to their delegations instead of their branch of sport. Each room will accommodate three, and in rare cases, four participants. Members are strictly forbidden from leaving their accommodations and the game facilities without being accompanied by group leaders or their team.
Transportation
Transportation arrangements have been made according to the Olympic standard, in order to cater to the needs of all Maccabiah participants throughout their stay. Transportation has been arranged for all Maccabiah activites – including sports (both competitions and practices), for the games, and for cultural activities and trips.
Participants of the Youth Maccabiah will be transported to the HUB area in the morning and transportation has also been arranged to the various sites.
Educational and Social Activities for the Youth
The international experience of the Maccabiah will not only occur through the meeting of thousands of international athletes in different competitions. In addition to the sporting events there will also be educational activities that will expose the youth to a variety of subjects related to Israel and to the Jewish world. Social activities and trips will be held all over Israel where members will be escorted by guides. This will allow the participants to become acquainted and to bond with Jewish youth from all over the world.