Leonardo Haifa Hotel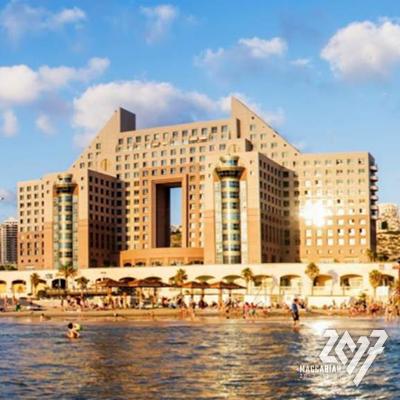 The Leonardo Hotel Haifa is located between Mount Carmel and Mediterranean Sea and offers a relaxing tranquility, which is only interrupted by the sound of waves lapping against the shore of Carmel Beach. Haifa has developed to one of the most important port cities along the Mediterranean Sea and is characterized by an exciting mosaic of different religions and cultures.

The hotel offers 152 beautifully designed rooms including 100 luxurious suites and provides one of the largest and most elegant conference centers in Haifa, which includes a state-of-the-art business lounge and business services. Therefore, the Leonardo Hotel Haifa is especially suitable for business travelers.

A seasonal pool and fitness facilities guarantee perfect relaxation and enjoyment. The excellent location of the hotel offers famous attractions such as Tikotin Museum of Japanese Art on top of Mount Caramel, Bahai Gardens, the Convention Center, the hi-tech park - Matam Scientific Industry Center and the annual Haifa International Film Festival during autumn in the direct neighborhood.