Ramada Netanya Hotel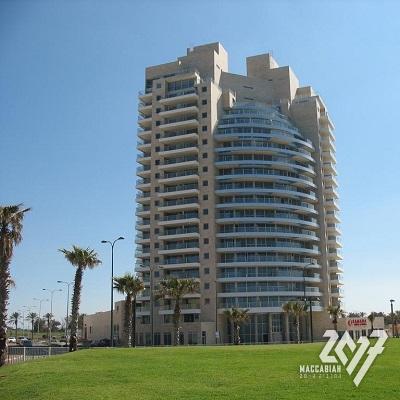 The new and luxurious Ramada Netanya is a suite hotel. The hotel offers convenient suites decorated by the best designers with the beautiful view of the Mediterranean Sea.
The hotel is conveniently located just 20 minutes from Tel Aviv.
At the hotel you can enjoy the grand spa that was chosen as one of the ten best spas in Israel and a half Olympic swimming pool with a toddlers pool, a fully equipped fitness center, an enjoyable accessorized kids club for both children and teens, two restaurants and several events halls. All these and the hotel's prime location provide the perfect setting for an enjoyable stay.